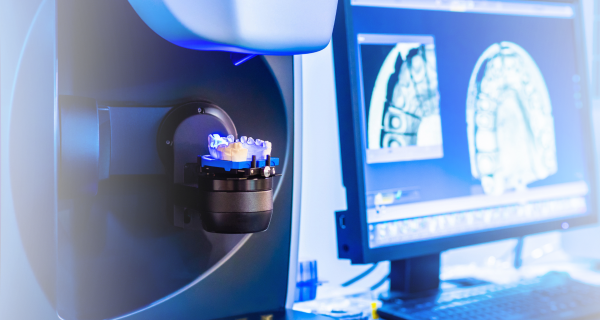 With dental prosthetics, it is possible to replace missing teeth and improve the appearance and functionality of existing teeth. Dental prosthetics include dentures, crowns, bridges and veneers.
The type of crown recommended will depend on the tooth involved and your preference. With a variety of materials to choose from, our expert team can help you make informed choices about the most appropriate and aesthetically pleasing option for you.
Metal Ceramic Crowns
In light of affordable prices, metal ceramic crowns are a very good choice for many dentistry patients. However, everyone should be aware that the metals can release and lead to an allergic reaction. For this reason, we use metal crowns exclusively in our dental clinic, which was produced from a nickel-free metal composition.
If patients suffer from a cobalt or nickel allergy, doctors should turn to a precious metal. Our dentists have worked with crowns made of metal ceramic for many years now, and thus our patients can rely on the dentists' experience. Your treating dentist will discuss whether a metal ceramic crown is possible and makes sense in your special case with you personally.
The metal ceramic crowns are definitely among the most inexpensive versions of a denture, and thus the increased demand is not that surprising. However, we guarantee you not just a very good price; your aesthetic requirements and preferences will also be fulfilled with us to the greatest extent. Make an appointment for a preliminary examination and get a non-binding offer. We're already looking forward to hearing form you, and are glad that you're interested in our metal ceramic crowns.
All-ceramic Crowns
Once a tooth loss occurs, rapidly closing the tooth gap isn't the only thing that should be taken care of. Under no circumstances should aesthetic requirements be forgotten when doing so. All-ceramic crowns have the benefit of doing without a reinforcing metal framework and thus can be distinguished from natural teeth (even by dentists) on first sight.
In comparison to a metal ceramic crown, a crown made of pure ceramic is vastly more lifelike. In addition to the numerous advantages, at this point it should still be referred to that all-ceramic crowns are very fracture-prone. For this reason, crowns made of all-ceramic are primarily used in the front area. Luckily, however, massive progress has been made in the manufacture of all-ceramic crowns in recent years. Thus, as of now we can also recommend crowns made of ceramic in the lateral tooth area with a clear conscience.
The material used isn't the only thing playing an important role in making a perfect integration of artificial crowns possible. The dental technician's mechanical craft is enormously important in making sure you're also satisfied with end result. That is why we have the best dental technicians on our side in our dental clinic, and can guarantee you a perfect result.
Metal-Free Crown Bridge
Tooth loss can occur again and again due to injuries, tooth decay, or periodontitis. This has a negative influence not just on appearance, but also on wellbeing and health. In our dental clinic, we can provide you with custom prosthetics than can help you reacquire optimal chewing and biting function. Whether a full or partial prosthesis, crowns or bridges, there is an appealing solution for every tooth gap. The metal-free crown bridge provides an increase in quality of life and is also very well-tolerated.
Bridge made of zircon
A bridge made of zircon offers, with certainty, the best and highest quality solution. The material is not just free of any metals, it is also very robust and stable. Based on these facts, zircon is often the first choice when it comes to metal-free crown bridge. Manufacture itself takes place with the help of modern computer technologies and, naturally, a perfect adjustment (visually) is very simple and easy.
A good hold and the right size are important so that no inflammation occurs later. You can rely on the experience of our dentists any time, because the preparation and adjustment of a metal-free crown bridge is one of our specialist services that we have already provided for many years.
Zirconia crowns
In addition to the functional properties of zircon crowns, the aesthetic benefits also speak for this type of crown. Today we don't just use crowns made of metal ceramic and porcelain; the material zircon also plays a crucial role in today's modern dental medicine. For many years now, dental technicians have sought for a material that comes close to the natural appearance of teeth. Such a material was found in zircon.
Zircon crowns also offer the benefits in that they are very translucent and durable. The crowns have a zircon frame that can be adjusted to the present healthy teeth in color shade.
For whom are zircon crowns recommended?
Patients who would like to close a tooth gap in an aesthetic manner
Patients who are allergic to metal
Firm hold and affordable prices
A crown made of zircon is definitely the most expensive version of a dental replacement, but the numerous benefits shouldn't be forgotten. With a zircon crown, you won't just get very good stability, but also ensured, unlimited chewing and biting function after adjustment. But you can best be convinced by this material yourself; make a consultation appointment at our clinic.
Removable Dentures
Once a patient has so many teeth that a set of fixed dentures is no longer a possibility, the last resort is, for better or worse, a set of removable dentures. This form of dentures is also colloquially referred to as a prosthesis. In addition to the enormous cost benefit in comparison to a set of fixed dentures, there is also the fact that cleaning and maintenance is utterly straightforward. We offer all forms of prostheses (full or partial prostheses) in our dental clinic. Although dental medicine has already made great progress, a set of removable dentures will still never feel like a natural set of teeth.
When it comes to the area of aesthetics, however, you don't have to accept any downgrades. Whether you require a partial or full prosthesis, it will chiefly address the health of the still available teeth. With the help of gnathological treatment, it is possible for our dentists to conduct a precise measurement and further positioning of the prosthesis.