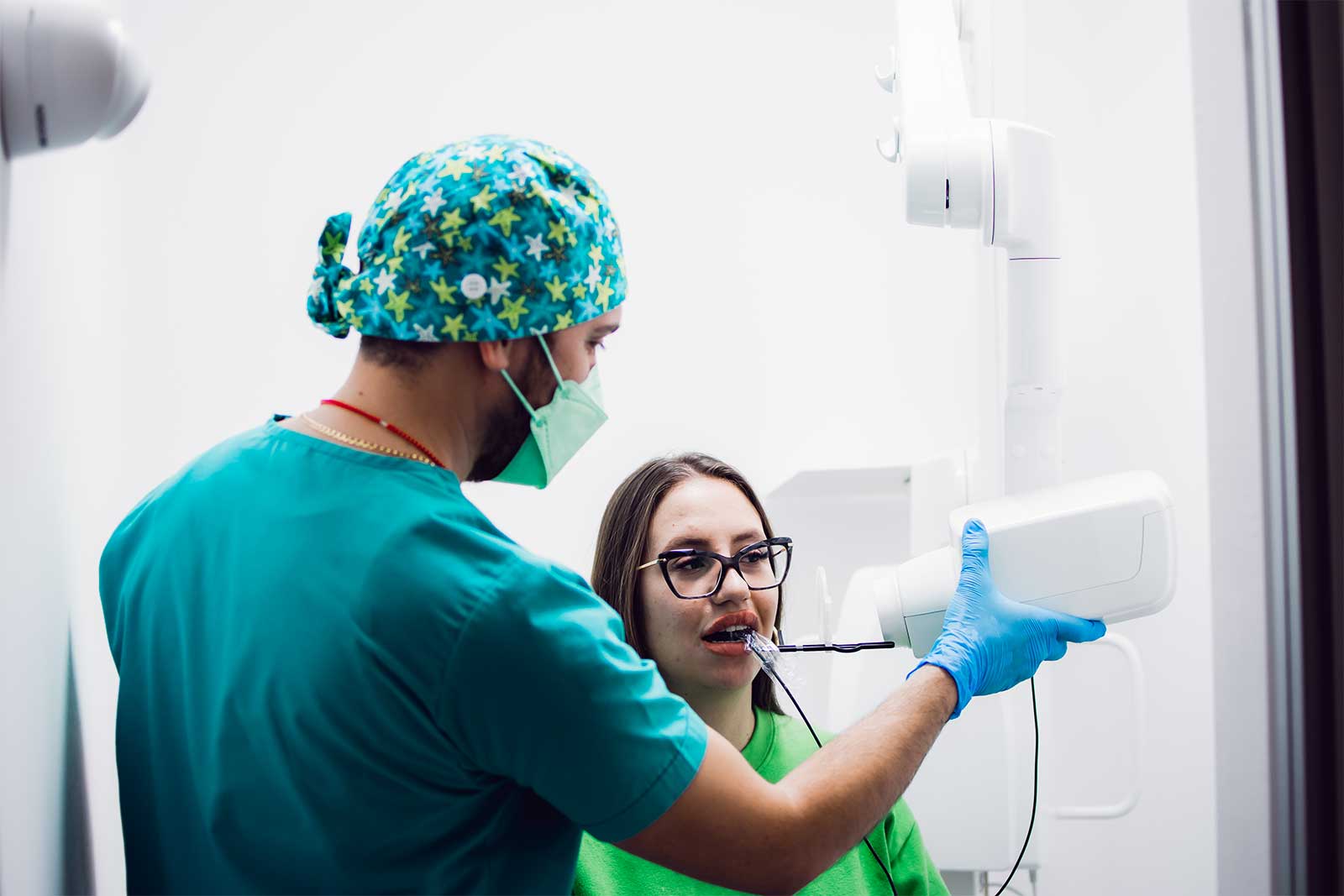 In our clinic, we use an RVG sensor for diagnostics and treatment. Such an approach and method of imaging provides us with the possibility of more precise diagnostics, better communication with the patient and less radiation during imaging. Due to the exceptionally low exposition, the patient's protection is four times higher than in conventional radiography.
What are the advantages of digital images over images on classical film?
Contemporary methods of RVG imaging with digital sensors provide high quality images, with significantly reduced radiation required for the imaging of one or more teeth. This is a huge advantage for patients, because in imaging with digital technology the dose of radiation used is up to four times less than the dose required for film imaging.
Furthermore, the image on the computer is much clearer; it can be displayed over the whole screen (enlargement of the entire image or parts thereof) and additionally processed by applying different tools. All these methods give the dentist a much clearer picture of the potential problems and enable more accurate diagnosing and quality in making final decisions. Therefore, RVG imaging in contemporary dental medicine is a standard and not merely an option for individual persons.